Free shipping with a purchase of $250 or more
California Residents: Buy Cypress Brand While You Can
The state of California should get in the mood to celebrate! It has been announced that Cypress Brand and many other brands recently won a temporary reprieve from a proposed ban on the sale of products made from alligator and crocodile skins in California. According to the Courthouse News, the U.S. District Judge Kimberly Mueller has issued an injunction barring the state from enforcing a law that would criminalize the sale and importation of alligator and crocodile parts in California. Which means that Cypress Brand can still sell their veteran-owned, American-made premium alligator leather products in California!
This ban was originally slated to take effect on Jan 1, 2020 and will now not take place until at least May 24, 2020. Which allows the Cypress Brand to continue to sell their American alligator leather products until that time. Mueller spoke about her decision with confidence stating "The question is not which policy better protects animals, but whether state or federal law controls. Although California has its own interest in protecting animals, the reach of that interest ends where the preemptive effect of federal law begins."
CEO of Cypress Brands, Aaron Ledet was ecstatic when he heard the news about the temporary reprieve. He stated "We are encouraged by the ruling made by Judge Mueller. Cypress Brand was born in the bayous of South Louisiana as a single idea: that premium alligator leather products can - and should - be made for the everyday man and woman. Alligator skin products should not be banned as a whole, but allowed for conscientious companies like Cypress Brands that are dedicated to alligator conservation by using responsible and species-friendly harvesting practices." He continued on saying "Our focus is to protect the alligator species and its habitat, while providing local jobs and creating high-quality, American-made alligator leather products for our customers."
American Alligator Conservation
Alligators have been used since the 1800's for their premium leather. Even though they were placed on the endangered species list in 1967. The population of the American alligator has sky rocketed from a mere 100,000 to over 1.5 million alligators. They are considered to be no longer an endangered species. The Cypress Brand is dedicated to the alligator conservation by using responsible and species-friendly harvesting practices. Cypress Brand only uses alligator hides obtained in their natural habitat and can be renewed naturally. They follow every state, federal and, international wildlife regulations when it comes to harvesting the alligators. Cypress Brand's goal is to maintain Louisiana's cultural heritage and help sustain a healthy wild alligator population.
Continue reading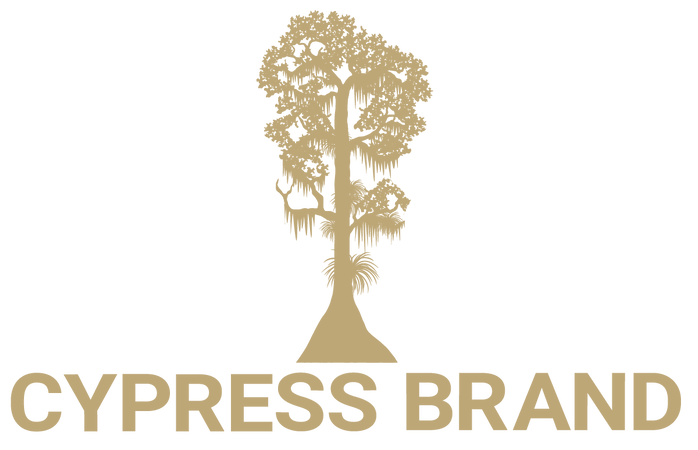 Follow us