Free shipping with a purchase of $250 or more
Why Buy Cypress Brand: The Beauty of Sustainability
Cypress Brand prides itself on being unique, bringing a style and sophistication that is unmatched by competition. While visiting a friend, Cypress Brand founder, Aaron Ledet saw firsthand how alligator leather compares to any other leather that is commonly used. He found a sustainable material that makes a visual statement, all sourced from Louisiana. He also discovered that many alligator hides are thrown out after the meat is taken by hunters. He felt that this is a massive waste of resources and began to think about ways that alligator skin could be utilized. 
Aaron, being from the bayou himself, saw an opportunity to bring a unique leather product line to life. 
When you buy a product from Cypress Brand, you're buying: 
Authentic alligator leather –

We source our alligator leather from the Bayou in Louisiana. Our expert craftsmen find the best alligator hide in the state to design and craft incredible pieces of fashion that can be enjoyed by the everyday man or woman.

 
Sustainably sourced material –

We understand that the environment is the heartbeat of our business. Without the Louisiana wetlands, there is no Cypress Brand.

Our business helps fight wetland erosion by putting to use what once was a discarded bi-product while keeping the alligator population numbers at a steadily rising pace. 

 

American-made –

Our company is proud to be based in the United States of America. We help create jobs for Americans state-side and give back to the community that allows us to run our business.

 

Veteran-owned –

US Military Veteran owned, we believe the ideals set forth by the military can translate into integrity and hard work in the workplace.

 
Our craftsman have developed an inventory of the most alluring profile of alligator leather. Everything from The Laffayette to The Theriot, is genuinely different from the next. Like the alligators themselves, no two are comparable. They are made for the everyday man and woman and are just as unique; rugged yet attractive, aged but timeless, and most importantly sustainable.   
Discover Cypress Brand for yourself 
Ready to upgrade your look? Check out at our catalog of chic accessories that are sure to turn heads and add that special something to your outfit. Make a purchase you can feel good about. 
Continue reading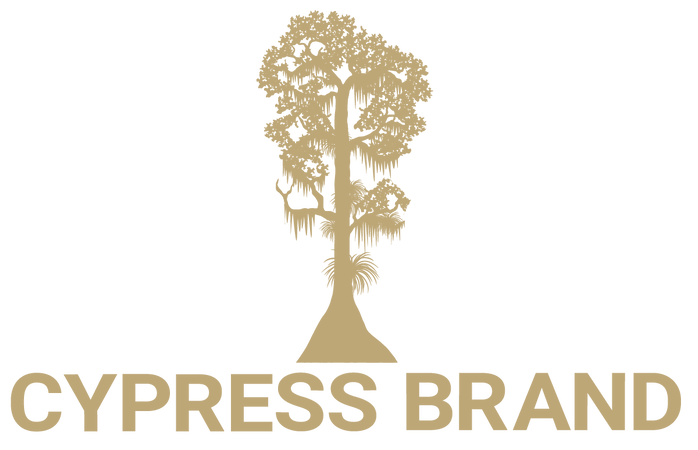 Follow us